Are you a parent looking for the best school to give your child the education they need and deserve? With schools now more competitive than ever, it can be difficult to determine which will give your kid a meaningful learning experience. But fear not. In this blog post, we'll explore some of the key factors that parents should consider when choosing a school for their children. From extracurricular activities, safety protocols, and more – we'll break down exactly what it takes to ensure your child is getting the most out of their educational journey. So let's dive in.
Curriculum & Programs
Curriculum and programs should be among the first things to consider when considering different schools. Does the curriculum match your child's interests and learning style? Is there an emphasis on STEM, arts, or humanities? What type of special programs are available that can further enhance your child's educational experience, such as dual language immersion or advanced placement classes? Some schools have Christ-centered curriculum and programs that enable a child to grow in their faith while still receiving a quality education. If you are interested in this, consider checking the private school in Jacksonville, Fl.
Extracurricular Activities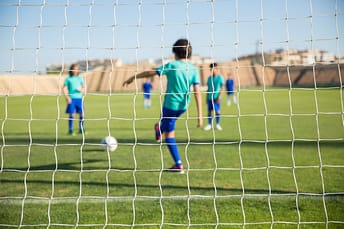 Beyond the core curriculum, extracurricular activities can be a great way to develop your child's interests and skills further. From robotics clubs to sports teams or even music classes – make sure you find out what kind of extracurriculars are available at the school. This will help you determine if the school offers a range of well-rounded activities that cater to your child's interests. If your child likes a certain type of sport, you should ensure the school offers a team or club dedicated to that activity. Some schools even offer specific clubs or activities related to subjects such as science, art, and math. Take the time to explore the extracurriculars each school offers and find out which is the best fit for your child.
Safety Protocols
When it comes to safety, you want to know what protocols and measures the school has in place. Are background checks done on all faculty and staff? How is student safety monitored during school hours? Does the school have a security system or surveillance cameras to ensure everyone is safe and secure? Find out what safety policies are implemented so that you know your child will be in good hands. Some schools have techs that alert you if your child leaves the school grounds, giving you an added layer of peace of mind.
To sum it all up, finding the perfect school for your child is a complex task. From class size to student behavior to enrichment programs and more, parents should heavily weigh all of their options before making a final decision. So make sure to do thorough research, consult with other parents and teachers, and explore your local area so you can get an accurate picture of what kind of education each school can offer your child. After that, you'll be well-equipped to make an informed decision that will place your kid on the path toward success in their educational journey. Good luck.